Sqaishey
Nickname(s)
Alias

Sqaishey Quack
Sqaishey Duck

General

Gender

Female

Birthdate

November 18th, 1996

Username

Sqaishey

YouTube

Channel
Date Joined

May 12th, 2014

Status

Active

Social Media

Twitter
Facebook
Sqaishey Quack also known also as 'Sqaishey' or 'Sqaishey Duck' is a female Minecraft player who accompanies Stacy in the Cake Quest Series and are good friends.
In July of 2016, Sqaishey made a reappearance on Stacy's channel, with a mini series called 'Chicken Quest'.
Collabs with Stacy
Edit
Cake Quest
Edit
Main Article: Cake Quest
Sqaishey collabs with Stacy in an ongoing survival series called "Cake Quest" in which they have to rescue sheep "Sprinkles" who are held against their will in a factory to make sprinkles.
Stacy and Sqaishey crash land on a giant cake south of the factory where they make base and prepare to rescue the rescue the "Sprinkles".
Chicken Quest
Edit
Main Article: Chicken Quest
Sqaishey returns with Stacy in a short mini-series where the two play as chickens where, like in Cake Quest, they are on a platform in the sky. 
The primary goal of the mini series is for the chickens to learn how to fly, and eventually fly to different areas. 
Other Series
Edit
Wonder Games
Edit
Sqaishey was among many of the Wonder Quest's guests, and thus she took part in the Wonder Games special, along with AmyLee 33, Stampy, and Stacy. 
While Sqaishey hasn't made any guests appearances in Dogcraft, in episode 155, Stacy named a duck after Sqaishey. 
Sqaishey never appeared in UHShe, but it was verified that she had indeed been invited to join, but couldn't make the recording time.
Sqaishey's Channel
Edit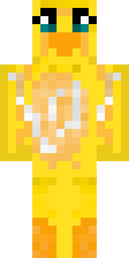 Sqaishey has a Youtube channel of her own, In her most popular series, entitled 'Feather Adventures', she has a 'Feather Friends' garden which houses many signs with people's names in. In each new video she adds someone new to a sign to thank them in some way. This is incredibly similar to Stacy's 'Dalmatian Plantation', but is likely also inspired by Stampy's 'Love Garden'.
Notable series of hers include:
Feather Adventures
The Reef
Sky Island Challenge
Quacktopia
Super Happy Fun Time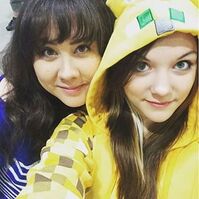 Her real name is Bethany Bates.
She is currently 19 years old.
Sqaishey's a talented musician who's posted two of her songs on her Channel.
Sqaishey appears in several of Stacy's 'Monday vlogs'.
Sqaishey named a blue dog Puffle from her Club Penguin series after Stacy.
She is currently in a relationship with Stampy.
She was born November 18, 1996.
References
Edit
Ad blocker interference detected!
Wikia is a free-to-use site that makes money from advertising. We have a modified experience for viewers using ad blockers

Wikia is not accessible if you've made further modifications. Remove the custom ad blocker rule(s) and the page will load as expected.